Submental Chin Coolsculpting*
Procedure Details
This patient completed 3 cycles of coolsculpting treatments.
More
Submentum fat reduction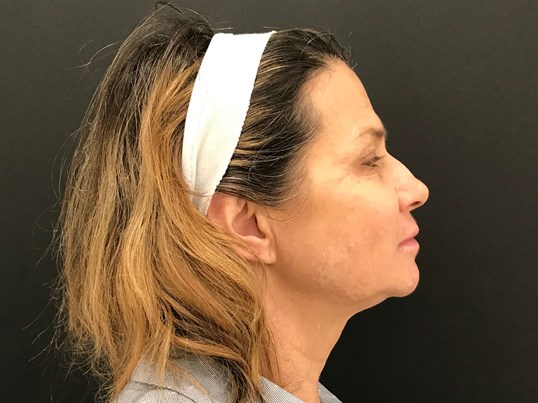 This is taken after two CoolSculpting treatment sessions beneath her chin, completed within 6 months. More
After consulting with our CoolSculpting specialist, this patient completed one session with six placements. The procedure varies on the number of placements done per session; in this case, the total treatment time was about 2.5 hours. There is no downtime associated with CoolSculpting. Patients can experience mild post-procedural swelling, which varies from patient to patient. Please review what to expect before and after the procedure with your Coolsuclpting specialist before getting your treatment done.
Location